I am very proud of my family's musical heritage spanning 3 generations. We have all made our living in the Nashville Music Industry. Pioneers, Musicians, Singers, Songwriters, Actors and Producers are among some of the roles we've played. My friends lovingly call me Music City Royalty. LOL But, I reserve that title for my dear friends The Carter Family who truly pioneered country music, along with the father of country music, Jimmie Rodgers. But, I hope that my family has also helped to shape Nashville, since it is my beloved hometown. So…maybe…Unicorn might be a more appropriate title for me? After all, it is the latest trend when referring to those of us who are true natives of Nashville, and that means Metro Davidson County. (I have always loved unicorns, so I'll answer to that. LOL)
Big Jeff Bess-Maternal Grandfather
(Click on the picture below to hear more from Big Jeff and his Radio Playboys)
My maternal grandfather was Big Jeff Bess, an early pioneer in the Nashville music industry who helped us earn the name Music City USA. He had a popular show on WLAC Radio for 16 years where he introduced icons like Grady Martin, Benny Martin, Roger Smith (momma's first guitar picking husband who passed much too young. He was my older brother, Dale's, daddy) and Buddy Killen to Nashville for the very first time as they made their big debuts. He gave many (now famous) musicians their big breaks.
Big Jeff met and married a woman named Hattie who had been a singer and comedienne on his WLAC radio show. They helped young, up and coming players get established in town and fed many a musician and singer in their day. They purchased a bar on Lower Broadway together and created the World Famous Honkytonk known as Tootsie's in Downtown Nashville. It also quickly became known as the green room for 100's of hungry and thirsty Opry musicians who would hang out at Tootsie's in between playing Opry Shows. Why? Because there simply wasn't enough room in the backstage area of the Ryman Auditorium (Home to the Grand Ole Opry) for that many musicians to congregate.
My grandaddy Big Jeff also became a Hollywood actor and had roles in 2 movies directed by Elia Kazan. The first was "A Face In The Crowd" where Andy Griffith made his film debut and what a big break it was for him. "Sheriff Big Jeff Bess" played himself and had quite the role alongside Andy Griffith and Patricia Neal.
(In 2008, "A Face In The Crowd" was selected for preservation in the United States National Film Registry by the Library of Congress as "culturally, historically, or aesthetically significant".)
(That's grandaddy standing directly behind Andy Griffith and Patricia Neal looking angry in his plaid shirt with his hands on his hips.)
The second movie was called "Wild River" Starring Montgomery Clift and Lee Remick. My grandaddy played the son of an old stubborn woman who refused to move off her land when the TVA was going to be running water over it. Grandaddy's character (he played the old lady's son and Lee Remick's brother) threw Montgomery Clift into the river. He was quite the character both on screen and in real life. A BIG guy, thus the name.
(In 2002, "Wild River" was selected for the United States National Film Registry by the Library of Congress as being "culturally, historically, or aesthetically significant".)
FYI – Grandaddy Big Jeff outlived his ex wife (Tootsie) by 20 years. I only say that because she took all of the credit for the Famous Honkytonk that MY Grandaddy bought her and got started. I grow weary of reading history blurbs about Tootsie's and seeing mostly her name associated with it and his name rarely mentioned. Big Jeff not only made Tootsie what SHE was, he made Tootsie's what IT was and still is today, as well. He is the one who brought all the pickers in and made it successful. He also brought in the STARS, because he was one of them.)
Ellis Martin – Paternal Granny
She was a pioneering Kentucky Thumbpicker who is in the KY Thumbpickers Hall of Fame along with Chet Atkins, Jerry Reed, Merle Travis, Mose Rager and my daddy, O'Dell Martin, along with many others. She was a Godly woman who lived to be 93 and never drove a day in her life. She chewed and spit tobacco and always stayed very close to home, which was a 200 acre tobacco farm in Allegre, KY, just 90 minutes from Nashville.) I only got to see her a few times a year when daddy would be in off the road from touring and take us up to KY to see all of our Martin kinfolk. They would come from miles around when daddy came to town because they knew there was going to be some great picking going on at the Martin Homeplace. It was always so special. I can still hear the crackling of the coal in the fireplace that we kids loved to poke and play in. They kept the front of the house (kitchen, bath and living room) heated with the fireplace and the back of the house was always closed off until bedtime. They would then put the coal in a big stove to keep them warm at night while they slept. We always thought the back of the house was spooky because it had a skinny little staircase in one of the back bedrooms that squeaked when you crept up to the attic (I never did) and we always thought ghosts lived up there. LOL
I blame daddy for always scaring us to death by telling us spooky stories about The Bell Witch (her place is in Adams, TN, close to where he grew up. Oh, and of course there was Rawhide and Bloody Bones who used to haunt everyone as they rolled through the hollar. I have chills right now just thinking about how that felt as a child.
O'Dell Martin – Father
Well, it didn't take my daddy long to figure out that farming tobacco for the rest of his life was not going to be his cup of tea. So, my granny Ellis gave him a Sears & Roebuck Silvertone guitar when he was 13. She taught him the Wildwood Flower just like The Carter Family picked it and he learned the rest by listening to albums of his hero,
Chet Atkins – Daddy's Hero
The link I just shared is a song Chet recorded in 1976 that daddy wrote called David's Dance for Chet's Me and My Guitar album. Daddy wrote it immediately after waking from a dream he had of David in the Bible dancing around with his harp and floating about, whimsically. He woke me as soon as he finished it to see what I thought and I told him it was incredible, of course, because it was. Still is. Weeks later, Chet cut it. Dad's dream had come true.
Speaking of dreams coming true, by the time daddy turned 16, he was playing on the stage of The Grand Ole Opry, It got him out of suckering tobacco and he spent the next 30 years traveling the world touring with many of Nashville's greatest, including the actual Queen of Country Music, Kitty Wells, and also Faron Young, Donna Fargo, Mel Tillis and other great Opry Stars.
Judy Bess Martin – Momma
A MESSAGE FROM THE FAMILY
Judy's family would like to thank you for your love, compassion, and emotional support as we lay our precious mother to rest.

OBITUARY
Judith Elaine (Bess) Martin
APRIL 14, 1940 – DECEMBER 22, 2022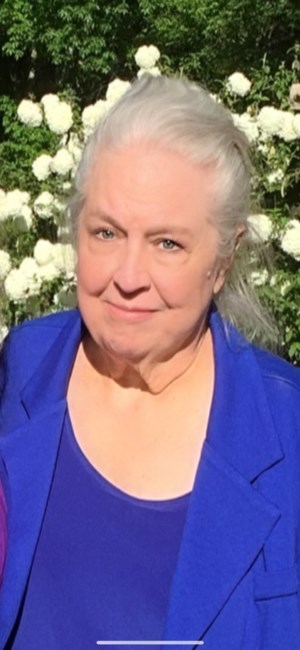 Judith Elaine Martin (Judy) of Nashville, TN, departed our presence on Thursday, December 22, 2022 at the age of 82. Judy was born on Sunday, April 14, 1940 in Ashland City, TN. Her parents, Grover Franklin (Big Jeff) Bess and Emma Pearl Rediker (aka Emily Roberts) moved their new family 20 minutes east to work in Nashville's country music industry. Judy attended Glencliff Elementary and Middle Schools and spent her freshman year at Franklin High School in Williamson County where she was proud to be a cheerleader. Her loving daughters describe her as a simple, pure, honest, strong, smart, talented, determined, committed, country girl, who always loved us, unconditionally.
Judy sang on her father's WLAC/WSM live radio shows called "Big Jeff and the Radio Playboys" where he launched the careers of many top session musicians, artists, producers, and publishers. She married Roger Smith (a guitarist in her father's band) and they had their first child, a boy named Roger Dale Smith (1956-2020) when she was 16 years old. Her talented, loving husband, was 7 years her senior, and had long suffered from a lung disease. He became gravely ill within 3 years, and sadly, passed away. It happened so fast, that Judy felt as if she had become a 19 year old widow and single mother to her energetic toddler, Dale, overnight.
She later married Opry guitarist, O'Dell Martin (1938-1985) from Allegre, KY, and gave birth to 4 more children: Sharon, Renee, Tina, and Odie. They met at Tootsie's Orchid Lounge (her father's and stepmother's World Famous Honkytonk on Broadway) in between playing shows on The Grand Ole Opry. O'Dell was a guitarist for Patsy Cline, Dottie West, Faron Young, and many others, while Judy sang on shows with Ray Price, The Carter Family, The Duke of Paducah and The Cherokee Cowboys.
It was Judy's favorite female vocalist and best friend, Patsy Cline, who inspired her to sing. She said, "If you ever get serious about your singing career, girl, you're really going to give me a run for my money!" Patsy had just given her the maternity clothes she wore while carrying her own children. When Judy received the devastating news of her best friend's tragic death in the plane crash of 1963 (that also took their friends Hawkshaw Hawkins and Cowboy Copas, along with pilot Randy Hughes) she stopped singing. Many years later, Judy finally took Patsy's advice, signed with SPAR Records (circa 1970), and recorded her first 2 songs on a single 45 record. Ralph Emery loved both the A and B sides so much that he played her songs regularly on his radio show for weeks saying, "Judy Martin is Nashville's Next Big Thing!"
When faced with a heavy touring schedule to promote her songs on radio stations across the country, she made the difficult decision of giving up her dream, because she knew her absence would be much too hard on her kids, not to mention her marriage. She wanted to be a stay at home mother to protect her children and raise them properly. Judy knew the toll it would take on her kids and marriage, if she toured, and she was just not willing to make that sacrifice.
Judy was content being a homemaker, loving mother, and supportive wife to O'Dell, the love of her life, who shared the stage and studio for 30 years with some of Nashville's greatest legends. Kitty Wells, Faron Young, Donna Fargo, Mel Tillis, and Hank Thompson, just to name a few. Billy Dean was 19 when O'Dell discovered, promoted, and introduced him to Nashville recording executives, producers, and publishers that he knew in Nashville. He mentored Billy and toured with him as bandleader, along with his daughter, Renee Martin, who was Billy's duet partner and backup vocalist at 17 years old.
After 24 years of marriage, O'Dell passed away, suddenly, on July 21, 1985 due to a tragic car accident. He was 46 years old when Judy became a widow, at 45, for the 2nd time. Being a musician's wife isn't easy, as she was left with no insurance settlement, savings, or income. Faced with the overwhelming financial responsibility of supporting the youngest 2 of their 5 children still living at home, she remained strong. In the midst of her grief, she began working full time in retail to provide for her family. She and her children were honored to accept an award on behalf of O'Dell when he was inducted into the Kentucky Thumbpicker's Hall of Fame in 1999, along with his mother, Ellis Martin, who was also a pioneering KY Thumbpicker.
For nearly 7 years, her daughters cared for her 24/7/365 while Judy battled dementia, spending the last 20 months living in hospice care at The Lebanon Center for Rehabilitation and Healing. Her health began to further deteriorate from Wednesday, December 14, 2022 until December 22, 2022 when she started declining very rapidly and made her peaceful transition into the loving arms of her Lord and Savior, Jesus.
A visitation for Judy will be held Wednesday, December 28, 2022 from 12:00 PM to 2:00 PM at Forest Lawn Funeral Home, 1150 Dickerson Road, Goodlettsville, TN 37072. Her Celebration of Life service, beginning at 2:00 PM, will be officiated by Pastor Bob Cook and Renee Martin (Judy's middle daughter) who will be sharing her mother's life story, with heartfelt love and gratitude for her sacrifice, on behalf of herself and her sisters, Sharon Burroughs and Tina Wilson.
Judy is preceded in death by her husband, James O'Dell Martin, and her son, Roger Dale Smith. She is survived by her daughters, Sharon Martin (Brad) Burroughs, Renee Martin, Tina Martin (Jonathan) Wilson, daughter-in-love, Shirley (Dale) Smith, son, James O'Dell Martin II, grandsons, Chad Burroughs, Dylan (Shannon) Smith, James O'Dell Martin III, granddaughters, Chelsea Laine Burroughs (Terrence) Logue, Chandler Burroughs (Brennan) Allison, Ashley Martin, Haley Martin, Lacey Martin, great granddaughter, Maddie Rae (Smith) Allison, great grandson, Kai Hendrix Logue, and great granddaughters-in-love, Miah and Jade Logue.
Judith will be laid to rest at Forest Lawn Memorial Gardens in the "Meditation" garden. Serving as pallbearers are Judy's sons-in-love, Brad Burroughs and Jonathan Perez, grandsons, Chad Burroughs and Dylan Smith, and grandsons-in-love, Terrence Logue and Brennan Allison.
Renee Martin – 3rd generation
So, this is where I come in. I'm the middle of 5 kids and never dreamed of being anything other than a singer. Mom said I was humming and singing before I talked. I was so proud of my daddy playing guitar on those big stages with all of those STARS and I wanted to do the same! I wanted to sing backup for them. So, I continued the family legacy when I followed in my daddy's footsteps. (Truth be told, I just wanted to get on that big ole bus and go with daddy when he left town.)
I started out playing in cover bands at night clubs. I was underage (17) with a fake ID. The first song I got paid to play was Pat Benatar's "Hit Me With Your Best Shot." I made $100 a week, playing 7 nights a week, 5 sets a night, from 9 p.m.-2:30 a.m. I drank a Long Island Iced Tea before and in between each set. I floated home each night for 30 minutes through country 2 lane roads. I'm sure I jumped a few ditches and barely made it home alive for years.
Long Island Tea was a very popular drink in 1982. We all drank them. BUT, they're dangerous. Glad I lived to tell the rest of this saga. Many car wrecks and close calls in my life. Thankful to still be alive. (Just to clarify, to this day, I still do not like alcohol. I only drink it socially, and then only one or two, never more than three. LOL I stick to Vodka, Wine and the occasional Martini.) Did y'all really need to read those last few sentences? Haha!
So, for a little while, I had my dream come true of going on the road with my dad and having him play guitar in my band. Well, almost. Daddy discovered a young artist named Harold Dean and I got to be in the band as a duet partner with him, while daddy played in our band. LOL That artist ended up changing his name to Billy Dean when he got his record deal. I thought that was a great idea and I will always be so proud to know that we played a role in helping to launch his artistry. He was like a big brother to me. Billy, his sweet wife, Stephanie, and I got to catch up with each other a couple of years ago. Good times!
(Pictured below: Me, Daddy and Billy Dean)
After touring with Billy and daddy, I spent one more year singing in a cover band. I was over it and ready to pursue my own artistry. As soon as I decided to stay in town and write I received the worst news of my life. My hero, my mentor, my daddy left this world at the much too young age of 46. He had been in a one car accident that took his precious life. Obviously, our lives stopped to process and grieve this tragedy. It was the single most painful thing I had ever endured in my life up until the tender young age of 20. I spent the whole next year soul searching, trying to figure out how I go on, and keep singing. Almost exactly a year after his death, I got radically saved and dedicated the next 30 years of my life to ministry 100%. Unfortunately, that meant giving up on my dream to sing country music like my family had always done. I had the wrong mentors and some very strict fundamentalist teachings that pretty much screwed up my thinking for the next 3 decades. I'll leave it at that, but I will give you one reason why I deeply regret that decision. My religious mentor told me I could no longer sing secular music or perform in honkytonks. WRONG!!!!! Took me 30 years to deal with that heartache and the loss of what could have been a very big recording career as a major artist.
After dedicating those first 15 years of my 30 years in ministry, my mentor died. I no longer felt as restricted and decided to audition to sing backup and live my dream. In 1997, I toured with Patty Loveless. In 1999, I toured with Faith Hill and in 2000 Tim McGraw, as well, when they did their first record breaking soul2soul tour. (We sold out Madison Square Garden 2 nights in row.) I also toured a bit and became friends with Jessica Andrews, as well as playing the Grand Ole Opry several times with Pam Tillis and Gary Mule Deer.
Today, I write and record (lead and backup vocals) from my home Protools studio and it's so awesome that I can send those tracks all over the world, thanks to technology. I also record at many of our legendary studios around Nashville.
(Pictured below: Faith Hill Band meets Ringo Starr.)
From Left to Right: Steve Hornbeak, Dan Kelly (RIP), Moi, Ringo Starr, Mica Roberts, Lisa Gregg, John Howard and Trey Gray.
(Below: Performing during the first Soul2Soul Tour in 2000 w/Tim and Faith. Left to Right: Me, bandleader Gary Carter, and my fellow soul sangin' sista Lisa Gregg.)
(Pictured below with a BEATLE!!!!!! Yes! Ringo Starr was one cool dude, as you might imagine, and was very sweet to take pics with us. He came to Faith's Casino show in Canada during the grand opening. He was performing near us and had the night off. He sat in the 2nd row, dead center. It was so surreal and, yes, a dream come true!)
(An old promo pic that I never shared very much and felt like it just now. LOL)